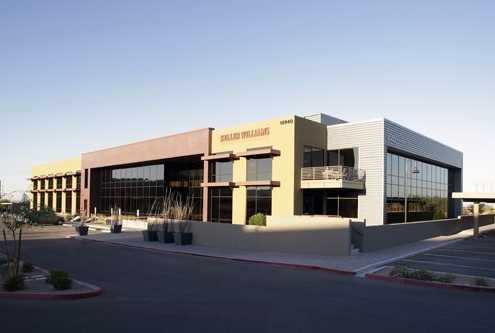 The OCD Help You Need is Here
The Gateway Institute is a Scottsdale OCD treatment center that was founded in 2008. We specialize in the treatment of Obsessive-Compulsive Disorder (OCD) and other anxiety related conditions.
OCD Therapy Techniques That We Specialize In
The OCD therapy treatment methods utilized at Gateway to treat obsessive-compulsive disorder are cognitive-behavioral therapy (CBT), exposure and response prevention (ERP), exposure therapy (ET), and mindfulness based behavioral therapy (MBBT).
Cognitive Behavioral Therapy (CBT): Each client will learn cognitive strategies in addition to exposure therapy, and the importance of Mindfulness-Based Awareness Training (MBAT) and how to apply it daily. Learn more about Cognitive Behavioral Therapy.
Exposure Response Prevention (ERP): Exposures are conducted outside of the office and at home in order to ensure generalization of treatment gains. Each daily session is followed by additional exposure exercises assigned as homework, which closely parallel the exercises he/she performs during that day's sessions. Learn more about Exposure Response Prevention.
Mindfulness-Based Behavioral Therapy: Using the advances made in the treatment of OCD over the past 10 years, The Gateway Institute incorporates the most current techniques in its treatment programs. Some of these advanced treatments include Mindfulness Based Behavioral Therapy (MBBT). In our practice, we have discovered that a comprehensive treatment strategy that we refer to as Mindfulness-Based Behavioral Therapy improves treatment response. In MBBT we incorporate informal mindfulness training along with exposure and response prevention (ERP), and a writing intervention with both behavioral and mindfulness components that contribute to treatment effectiveness.
Schedule a Free 30-Minute Assessment
What is Obsesive-Compulsive Disorder (OCD)?
Obsessive-Compulsive Disorder is an anxiety disorder characterized by uncontrollable and unwanted thoughts which compel a person to perform repetitive and ritualized behaviors in an effort to avoid or decrease anxiety caused by these obsessions. OCD usually causes significant distress and at times can consume hours of a person's day performing rituals.
What Causes OCD?
Research has shown that unpleasant thoughts and feelings associated with OCD may be caused by a communication problem stemming from an area in our brain called the basal ganglia. Scientists do not know what exactly causes OCD, but it appears that genetics often play a role in those who are diagnosed with OCD. OCD sufferers often recognize that obsessive thoughts and compulsive behaviors are irrational, but even so, it is usually impossible to resist and break free from them. It is commonly believed that if these rituals are not performed, a catastrophic event will occur. Further, the OCD sufferer often links this catastrophic event to the death of a loved one or the demise of something very important in their life.
OCD is a chronic illness for which symptoms may fluctuate followed by periods of stress in one's life that can have disabling effects on the sufferer. Individuals may avoid going to certain places or engaging in certain activities due to embarrassment about their compulsive behaviors. Furthermore, family members of individuals with OCD may feel anger, frustration, and/or guilt when the sufferer's compulsive behaviors interfere with the functioning of their family. This is why it is very important to include all family members in the treatment process.
OCD Symptoms That We Treat
Anxiety
Uncontrollable, intrusive thoughts
Repetitive thoughts
Compulsive behavior
Feeling the need to perform certain tasks
Seeking reassurance
Avoidance
Becoming isolated
Depression
Additional Anxiety Disorders We Treat
It is not uncommon for an individual suffering from OCD to also deal with other anxiety disorders. At Gateway, we will want to support you in treating co-occurring conditions simultaneously. Here is a list of other anxiety disorders we treat:
Generalized Anxiety Disorder (GAD)
Panic Disorder & Panic/Anxiety Attacks
Social Anxiety Disorder
Post-Traumatic Disorder (PTSD)
Trichotillomania
Body Dysmorphic Disorder (BDD)