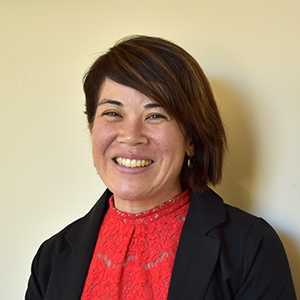 Alyson Erika Marlow
Alyson Erika Marlow, LCSW has been in the mental health profession for 12 years. She is a licensed clinical social worker with a bachelor's degree in psychology from University of California, Riverside and a master of social work from San Jose State University. She has a unique variety of work experiences including facilitating treatment for individuals with obsessive compulsive disorder, psychiatric social work with the juvenile justice team, providing applied behavior analysis for individuals with autism, supporting members of the LGBTQIA community, and working as a therapist in different settings (e.g., school, home, telehealth). She currently works with OCD, trauma, substance abuse, anxiety, and depression as well as offering parent support.
Alyson has dedicated some of her life to mentoring youth as well as to participating in educational and community-based work in developing countries. She spent time in The Philippines as a Peace Corps Volunteer during her placement at a correctional facility for youth. In Bolivia she served as a coordinator in supporting Bolivians living in rural underserved areas to participate in workshops related to health, sanitation, sex education as well as distributed vegetarian meals in an effort to demonstrate healthy alternatives.
Alyson values a strength-based perspective and involving a family centered approach, especially when treating OCD. She is aware that OCD is a family affair and that it's important to educate friends and family of what is helpful and not helpful in treating OCD successfully. She embodies an authentic style of therapy through demonstrating humility and compassion. She understands that sometimes it takes a village and believes in the healing power of community. Along with ERP, modalities often used in her work include but are not limited to: CBT, Mindfulness and Meditation, Narrative Therapy, and Motivational Interviewing. Frameworks frequently used include systems theory, psychodynamic theory, psychosocial development theory, and attachment theory.