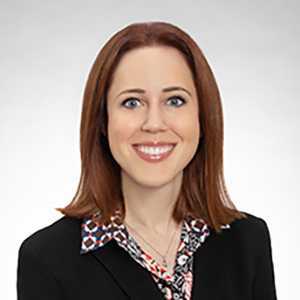 Ann-Margaret Mercier
AMFT | Registration#: 138078
Ann-Margaret Mercier
Ann-Margaret Mercier, AMFT and APCC, completed her master's degree in Clinical Psychology at Pepperdine University. At The Gateway Institute, she specializes in the treatment of obsessive-compulsive and related disorders (OCRDs) as well as anxiety disorders, utilizing evidence-based treatments such as exposure and response prevention (ERP) and acceptance and commitment therapy (ACT). Her master's literature review examined the newly emerging body of scholarly work on relationship-related obsessions and compulsions (ROCD). Ann-Margaret serves as a volunteer for OCD SoCal, the International OCD Foundation's (IOCDF's) local affiliate. She enjoys attending OCD-related advocacy events and conferences and is proud to be an active member of this community.
Ann-Margaret has lived and volunteered abroad, studying at the Universities of St Andrews and Edinburgh in Scotland for her undergraduate and master's degrees in English Literature. She found her way to the practice of psychotherapy after engaging in various humanitarian and community-based projects. Ann-Margaret completed her clinical internship at Living Success Center (LSC) in Santa Ana, a mental health nonprofit organization where she served a diverse client population. At LSC, she conducted a training on OCD to spread much-needed awareness about the disorder to others within the field.
However, as a therapist with lived experience of OCD, Ann-Margaret's greatest clinical passion is to empower clients to overcome their obsessive fears and reclaim their lives and identities. She has personally experienced the magic of ERP and believes that after many decades of solid, behaviorally based research, no one should have to live in terror of when the next obsession will strike. Furthermore, Ann-Margaret has a keen interest in ethics within the field of psychotherapy. She is dedicated to providing quality services in which clients can speak about their symptoms in a judgment-free zone, knowing they will be treated with genuine care by a fellow human who is familiar not only with OCD's complexities, but with the hope that lies in treatment.