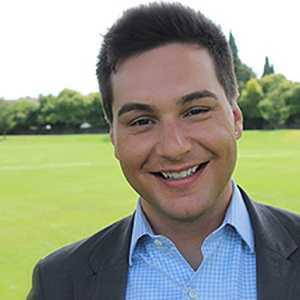 Chris Trondsen

LMFT | LIC. # 135118 | APCC | Registration #6764
Chris Trondsen
Chris Trondsen is a Licensed Marriage and Family Therapist (LMFT). He received his bachelor's degree in human development and psychology from California State University, Long Beach. Additionally, Chris earned a Master's of Science (M.S.) Degree in Counseling, with an emphasis in clinical mental health settings at California State University, Fullerton. Chris is on the Board of Directors for the International OCD Foundation (IOCDF), as well as in leadership for four of their special interest groups (SIG) including the BDD SIG, Trauma & Grief SIG, and others. He also currently serves as the Vice President of the IOCDF's Southern California Affiliate (OCD Southern California – OCD So Cal), leading efforts in OCD awareness and education in the local community.
Chris is an instrumental part of The Gateway Institute's outreach program dedicated to educating local doctors, psychiatrists, schools, college teachers, and students about OCD so that those suffering from symptoms can get diagnosed early and find proper treatment.
Chris is a national speaker on OCD and was the keynote speaker at the International OCD Foundation's yearly conference in 2011. He continues to be a regular presenter at the IOCDF's annual conferences. At the annual conference, Chris helped create the Young Adult Track, which is now an essential part of the conference's program.
As an advocate for individuals with OCD, Chris started helping others suffering from OCD through the largest national OCD online support group. Then, in partnership with the IOCDF's Speakers Bureau, Chris brought national attention to anxiety disorders when he appeared twice on The Montel Williams Show, Dr. Drew (Discovery Health Channel), NBC, a major Norwegian television documentary on the subject, and Fox San Diego–sharing his personal triumph over his own battle with OCD. The Orange County Register, the Long Beach Press-Telegram, the Daily Breeze, and other print and digital media have written featured articles on Chris about both his OCD recovery and clinical work, furthering his mission to raise awareness for others. In addition, Chris was recently featured in a Buzzfeed article on body dysmorphic disorder (BDD).
For Chris, continued advocacy for the OCD and mental health communities is a passion of his. In 2019, he was asked by the IOCDF to represent and help lead the organization's efforts to educate and inform the public about OCD and related disorders. As one of the IOCDF's lead advocates, he has appeared on various media outlets helping to spread the IOCDF's message and started different initiatives to make treatment and education on the disorder more accessible to those in need. Chris is also a member of the IOCDF's BDD Special Interest Group, which creates programming, education, and awareness for individuals suffering from body dysmorphic disorder, which is classified as an OCD-related disorder.
In his current role at The Gateway Institute as an OCD and anxiety disorder's specialist, as well as a facilitator of the OCD support groups, Chris helps other sufferers understand that with hard work, determination, and help from specialized therapists, it is possible to control the compulsions that limit the freedoms of life. He knows firsthand that clients may hide their rituals and compulsions from family and friends, and that they often suffer additionally from depression, anxiety, and panic attacks. Chris gives hope to others that they may find happiness once again.
Chris is fortunate to come from a family that also actively supports OCD awareness. His mother, Liz Trondsen, co-presented at the 2011 IOCDF Conference and also is a co-facilitator, along with Chris, at our Family and Loved One's OCD Support Group at The Gateway Institute (OCD Family and Loved One's Support Group). Her compassion for helping others is evident in her commitment to the families she regularly supports.
Watch Chris and his mother, Liz Trondsen's keynote speech from the 2011 IOCDF annual conference retold at University of Southern California (USC) here.
Additionally, Chris is a member of the California Association of Marriage and Family Therapists (CAMFT), The International OCD Foundation (IOCDF), OCD Southern California (OCD So Cal), and The American Counseling Association (ACA).
Chris Trondsen is earning a second license in the state of California. In addition to being an independently Licensed Marriage and Family Therapist, Chris is also a registered Associate Professional Clinical Counselor.