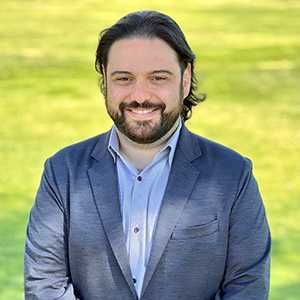 Jacques Esses
MSW | Registration# ASW96605
Jacques Esses
Jacques Esses is a registered Associate Clinical Social Worker. He earned his Master of Social Work (MSW) Degree, with an emphasis on individual and group clinical work at Yeshiva University, New York City. Jacques' graduate thesis focused on the treatment of Obsessive-Compulsive Disorder (OCD) from an Exposure and Response Prevention (ERP) perspective, with the integration of Acceptance and Commitment Therapy (ACT). Jacques was awarded the Student Government Award upon graduation, for being an active leader and mental health advocate within the OCD and mental health communities.
Jacques currently works at The Gateway Institute as an OCD and anxiety disorder specialist. He focuses on Exposure and Response Prevention (ERP) and implements an evidence-based practice approach tailored to each client. Previously, Jacques worked as a Behavioral Specialist and Therapist at Rogers Behavioral Health, San Francisco-East Bay. While at Rogers, he worked with clients with OCD, Major Depressive Disorder (MDD), and Anxiety Disorders at both the partial hospitalization (PHP) and intensive outpatient (IOP) levels of care.
Additionally, Jacques understands the disorder firsthand, as he was diagnosed with both OCD and depression during young adulthood. He received specialized treatment for OCD and depression and now lives a fulfilled life. Jacques' goal is to continue to give back to the mental health community, through his clinical work and advocacy efforts.
Jacques is an annual presenter and group leader at the International OCD Foundation's (IOCDF) national conferences. He continues to work extensively with the IOCDF's Young Adult Track and founded the conference's men's support group in 2017. He is a member of the International OCD Foundation (IOCDF), OCD Southern California (OCD So Cal) and is affiliated with the Adversity 2 Advocacy Alliance (A2A) in an effort to raise OCD awareness and education.