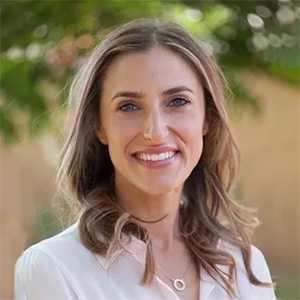 Laurie Finberg
Laurie is a Licensed Marriage and Family Therapist in both Arizona and California. She earned her Master's Degree in Clinical Psychology at Antioch University. Laurie is trained in Cognitive Behavioral Therapy and Exposure Response Prevention to help treat OCD and Anxiety Disorders. Before finding this specialty, Laurie worked as a clinician at Promises Treatment Centers, a renowned mental health and drug rehabilitation facility.
Laurie blends her knowledge of substance abuse and its overlap into her work with anxiety disorders. Laurie is further trained in treating Perinatal Mood Disorders through Postpartum Support International and brings this interest to the treatment of Postpartum OCD.
In addition to CBT and ERP, Laurie incorporates Acceptance and Commitment Therapy, Mindfulness and Narrative Therapy into her approach. She is also trained in EMDR (Eye Movement Desensitization Reprocessing) a cutting-edge technique for treating trauma. Laurie held a private practice in Los Angeles, CA before relocating to the Phoenix area in 2021.
Laurie's approach is warm, collaborative and engaging. Her hope is to help clients find meaning and a renewed sense of direction through their struggles with anxiety.